Seton Exhausts
Seton Tuning have been developing race systems for over 15 years and are already well-established and trusted supplier of high quality, high  performance racing exhaust systems. We supply exhausts, manufactured out of stainless steel and titanium.
In recent times noise pollution has become such a serious issue that race circuits have the constant threat of being shut down for too much noise coming from motorcycles. We identified this as a threat to us being able to ride on motorcycles back in 2012 and started to develop systems that will pass the noise test regulations.
In 2015 when the new spec R1 was released we completed a lot of development to make a system that would pass noise testing with no baffle, and give full power. These systems have been constantly honed to a higher level giving better levels of performance and better sound deadening.
We now have two versions available for the R1 2015 through to 2020:
We have a tapered oval silencer with carbon covers and carbon tip for the extravagant look.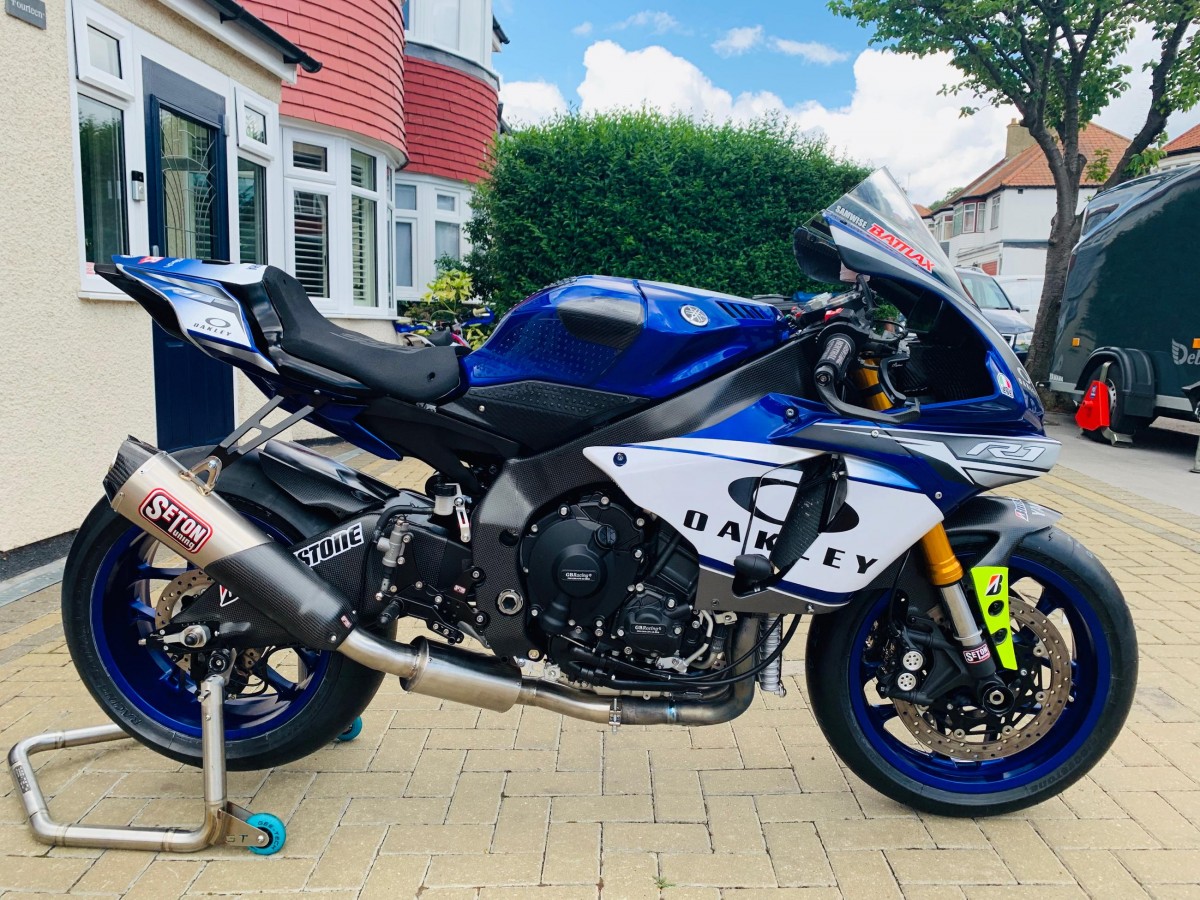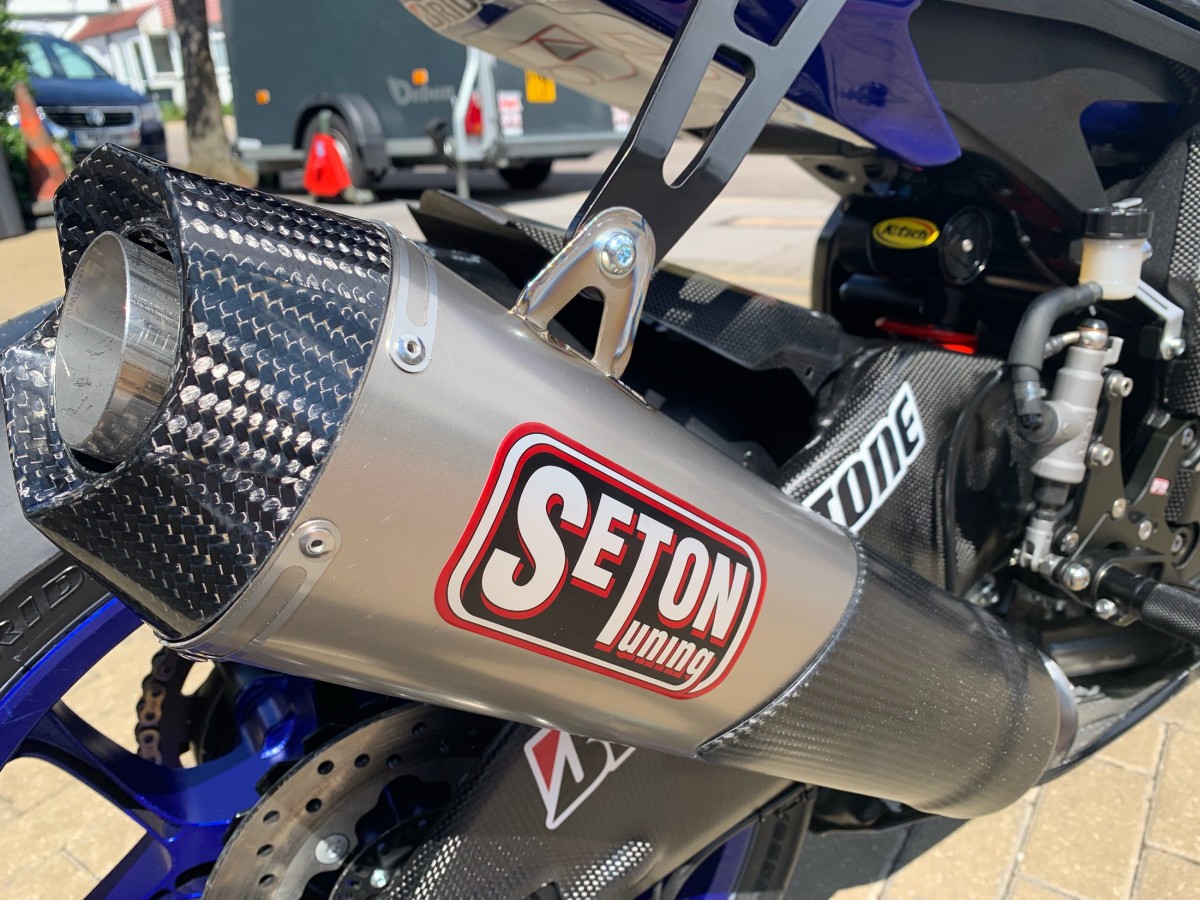 We also have a tri oval silencer which has a unique design with titanium outlet and sleeve, giving great discolouration, which looks awesome after use.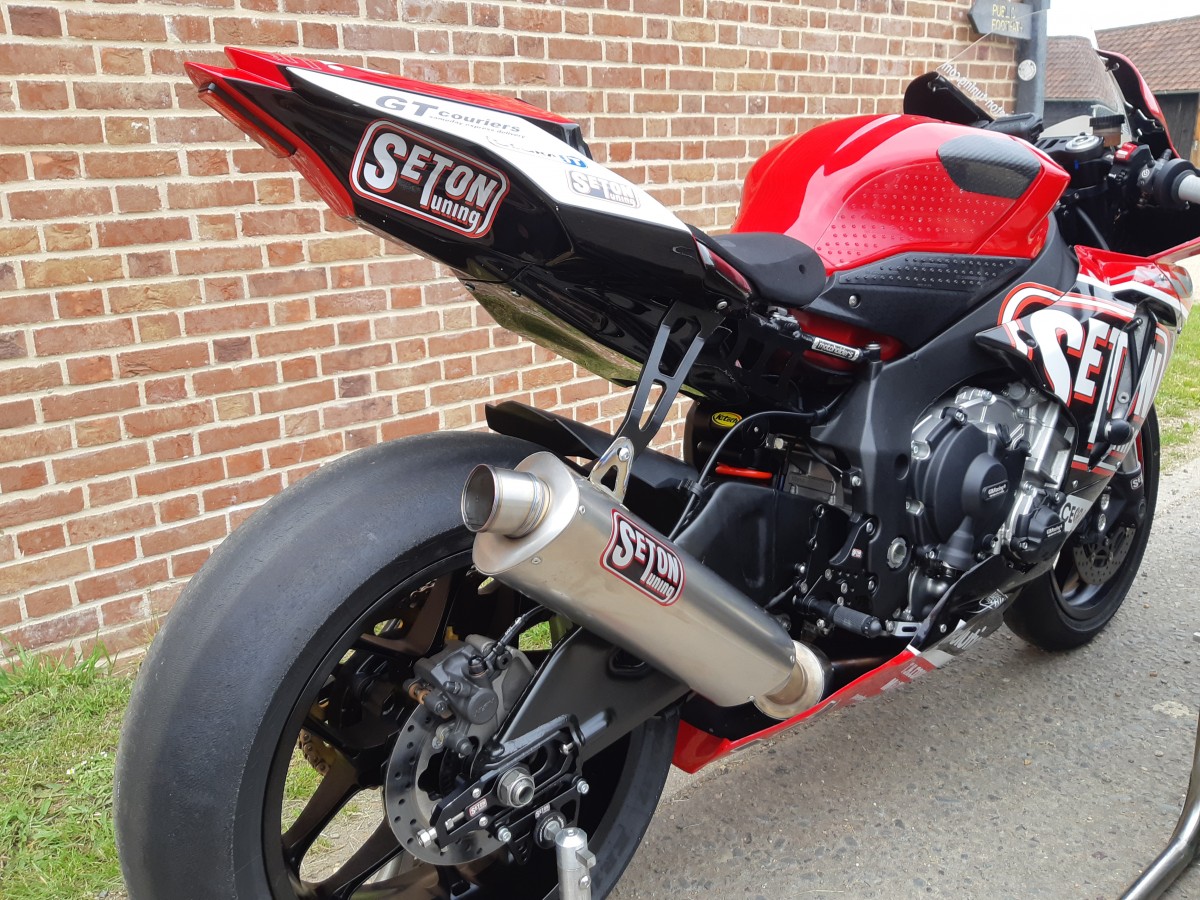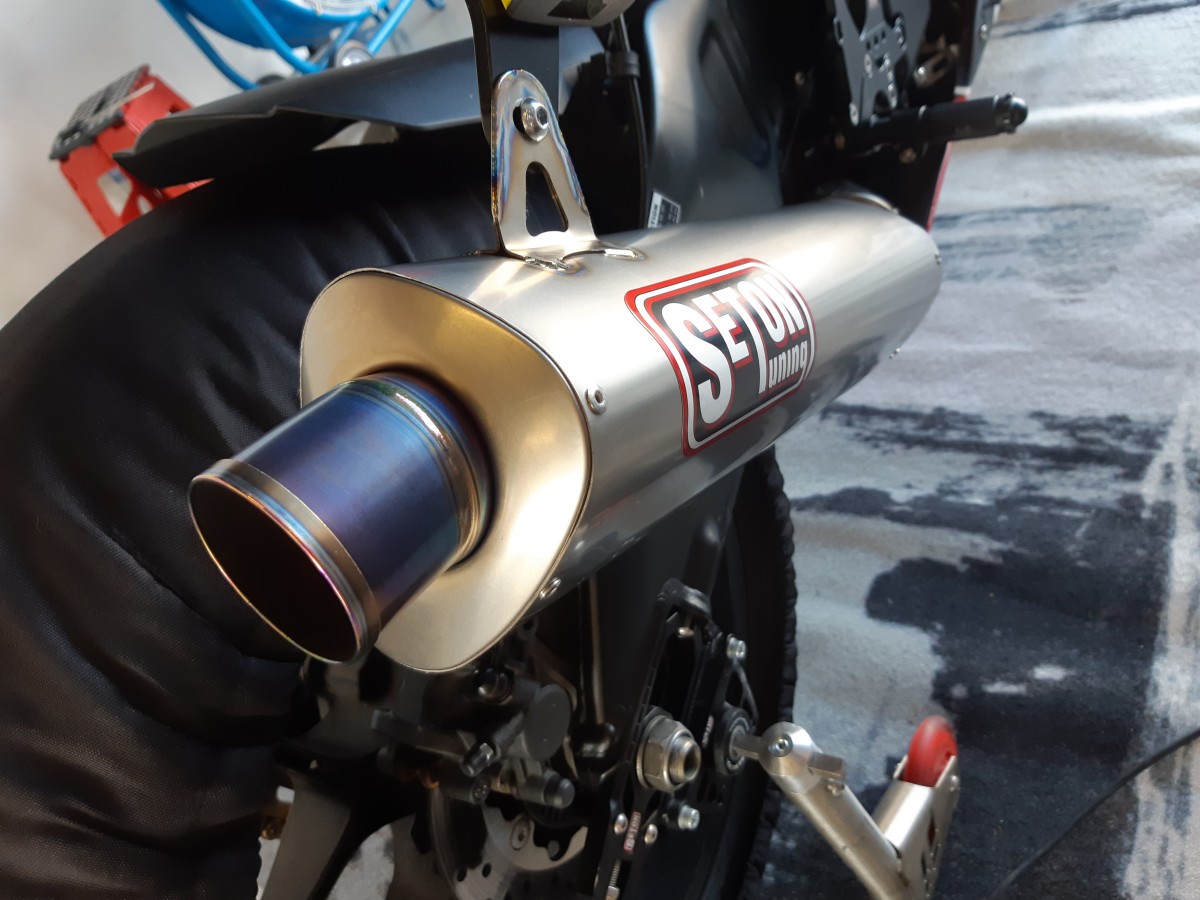 We also do a "SPA" version to pass noise testing in Sweden, Norway, Denmark, Holland and Belgium, check out the sounds of our exhaust system while racing the circuit at Rudskogen Norway. https://www.youtube.com/watch?v=ECHMKdiQvcQ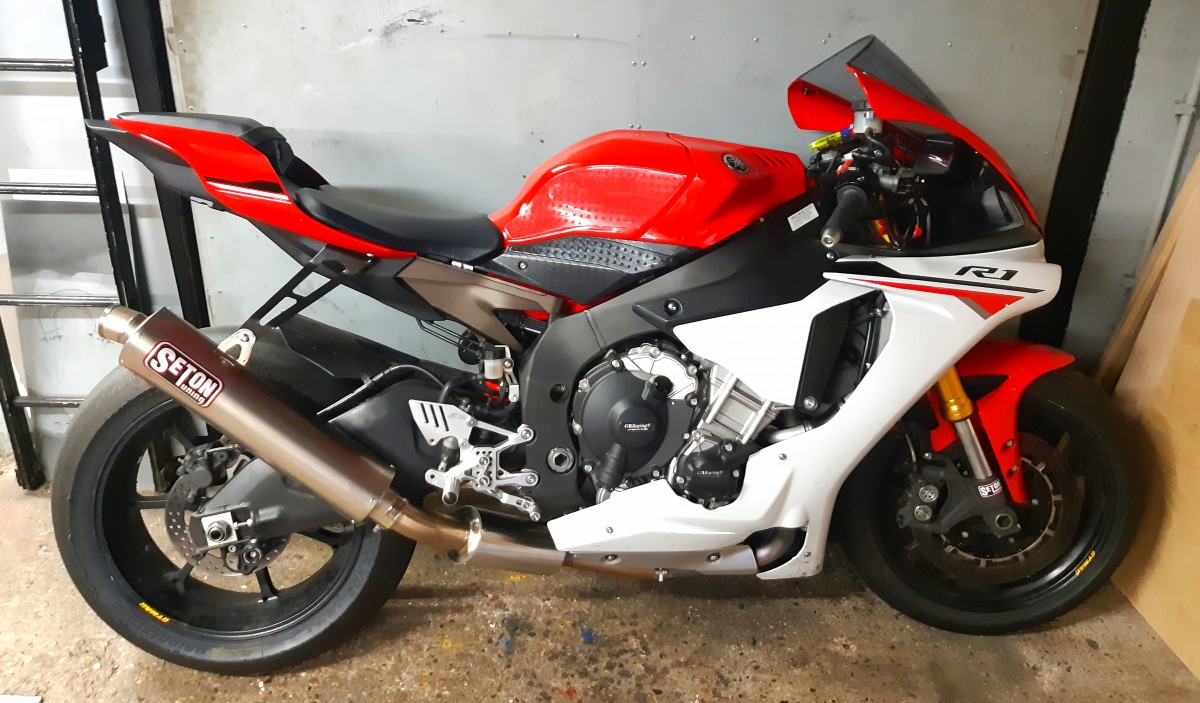 Both of these silencers coupled with our midsection give excellent sound deadening properties, and yield full horsepower with no baffle, at an affordable price.
We can also provide custom built noise reducing baffles if required.