Tuning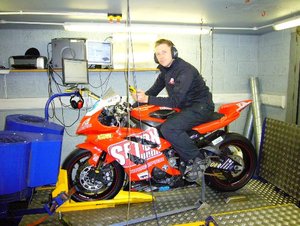 Dyno Work
To see an example of a bike on our Dyno, please use the link below.
(We would like to thank Iain Smith for supplying this video footage)
Dyno Services
Dyno Assessment
Dyno Labour - per hour
Power Commander or Interceptor remapping service
We will give you a set price for your personal refuelling requirements on your request.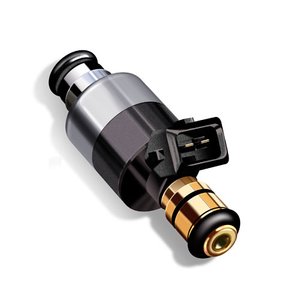 Injector Clean, Match & Balance
On the latest generation of Lambda controlled, Fuel Injected, Engine Management Systems used in today's modern motorcycles, correct diagnosis of the complete system is no longer an option, it's a requirement.
The Fuel Injectors and their individual performance are now one of the major components to be considered when diagnostically analysing any system for "combustion related" problems, especially if problem is related to Performance and Fuel Economy.
"Injector Diagnostics", a Testing & Servicing programme from Seton Tuning, where the injectors Fuel Distribution, Fuel Droplet Formation, Fuel Atomisation and Fuel Delivery, are all visually and physically checked and tested as the starting point, rather than a last resort.
The injectors are then ultrasonically cleaned and the rubber sealing rings, plastic protection caps and filter baskets are replaced, before re-testing, ensuring all the injectors are performing as a matched, balanced set.
The Seton Injector Matching Service provides our customers with fuel injection tuning, taken to the ULTIMATE level.
The Lambda sensor which is used on today's Dynos for performing fuelling set-ups, takes an average reading from ALL four cylinders. Imagine if only one cylinder is over fuelling (TOO RICH) by only 10%. This means that the other three cylinders could be TOO LEAN by -3.33% each. 
Although the overall average may be ideal fuelling set-up from the Dyno, by having at least one cylinder running rich and un-matched to the others, there will be a significant horsepower LOSS.
Servicing Injectors will improve performance and also save time and money on Service and Repair bills, prolong the life of Inlet & Exhaust Valves, Piston Compression Rings, Lambda/Oxygen Sensors and the Catalytic Exhaust System.
Please feel free to call and discuss how tying in this service with our Dyno set-up services, will give you the best results and will provide you with the PEAK performance you require.
Price to test and clean a single 'loose' injector: £16.00 excl VAT


Parts
We can supply a large selection of aftermarket parts a large number of makes and models of bike.  If you are looking for something specific please call or email us. 
As racers ourselves we have tried and tested many different products.  If you would like to discuss your requirements with us please call us on 01206 866400. 
Every item that we use on our own race bikes is available from us.
We also supply a huge range of aftermarket parts from the following manufacturers:
MHP exhaust systems
Bike Interceptor Fuelling control module
DBR Rearsets and Clip-ons
Aim Data logging
BDK Race Generators
MWR air filters
Venhill Brake hoses and Quick action throttles
GPR Steering dampers
SBS Brake pads
K-Tech Suspension
Powerbronze Screens
Pro Fibre Race bodywork
JT Sprockets
EK and Regina Chains
PFM Disks
Stomp Grip
Y.E.C Yamaha racing parts
Sigma Slipper Clutch
Nova racing gearbox
Magura Master Cylinders
Motec
Racing Batteries
GB Racing Crash protection
Morris Oils
Samco Sport Silicone hoses
(Don't forget we can source almost anything if you have a specific requirement!)
Crash Repair
We all make mistakes, and we will fix your bike back together when these things happen! Get in touch to arrange a booking on 01206 866400.